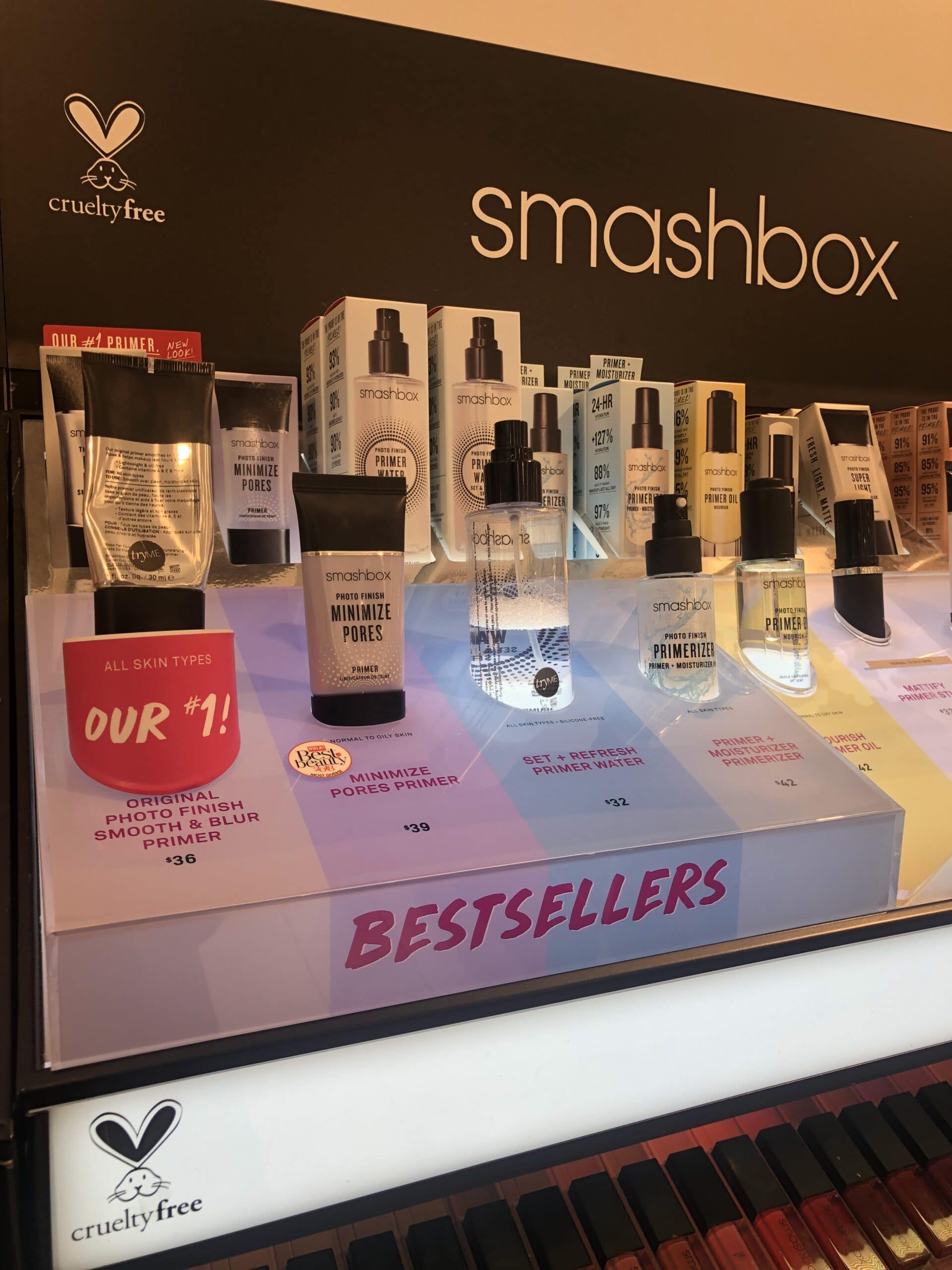 Introduction
In a world that's embracing self-expression and individuality, makeup has become more than just a way to enhance features – it's a form of art. One brand that has been at the forefront of this movement is Smashbox Cosmetics. With its innovative products and commitment to empowering beauty enthusiasts, Smashbox has carved a niche for itself in the beauty industry.
The Birth of Smashbox Cosmetics
From Studio to Beauty Empire
Smashbox Cosmetics was born in the legendary Smashbox Studios in Los Angeles, where fashion, photography, and beauty intersect. Founded by Dean and Davis Factor, great-grandsons of the makeup legend Max Factor, the brand was built on the belief that makeup should be a tool for self-expression, creativity, and experimentation.
Innovations that Reshaped Beauty
Photo Finish Foundation Primer: Paving the Way
One of the breakthroughs that put Smashbox on the beauty map was the iconic Photo Finish Foundation Primer. This product revolutionized makeup application by creating a smooth canvas for foundation, resulting in a flawless finish that lasts all day. The primer's silicone-based formula filled in pores and fine lines, ensuring makeup looked impeccable even under high-definition cameras.
Be Legendary Lipstick: A Spectrum of Shades
Smashbox's commitment to inclusivity is evident in its Be Legendary Lipstick line. Offering an extensive range of shades, from classic reds to daring blues, this collection encourages everyone to embrace their unique style. The creamy texture and long-lasting formula make these lipsticks a staple in every makeup enthusiast's collection.
Behind the Scenes: Smashbox Studios
Where Art and Beauty Converge
What sets Smashbox Cosmetics apart is its deep-rooted connection to the world of photography and art. The brand's close proximity to Smashbox Studios allows it to draw inspiration from the ever-evolving world of fashion and creativity. This unique synergy between makeup and photography results in products that are not only visually stunning but also perform exceptionally.
Empowering Through Knowledge
Smashbox Workshops: More Than Makeup
Beyond its exceptional product line, Smashbox Cosmetics offers workshops and masterclasses, turning makeup application into an educational and empowering experience. These workshops, conducted by renowned makeup artists, cover everything from basic techniques to advanced artistry, ensuring that everyone can master the art of makeup.
The Green Initiative
Commitment to Sustainability
Smashbox Cosmetics is not just a beauty brand; it's a responsible global citizen. The brand is committed to reducing its environmental footprint by incorporating sustainable practices into its production processes. From eco-friendly packaging to responsibly sourced ingredients, Smashbox is dedicated to preserving the planet while enhancing your beauty.
Conclusion
In a world saturated with beauty brands, Smashbox Cosmetics stands out as a trailblazer. Its fusion of art, photography, and makeup has resulted in a brand that empowers individuals to embrace their uniqueness. From groundbreaking products to a commitment to sustainability, Smashbox continues to redefine the beauty landscape.